Welcome to the Central Division!
---
---
Online portion of the 2016 Refresher is now available on the NSP Website
CLICK HERE FOR MORE INFORMATION
---
For Information and Registration for the Fall 2016 Division Meeting
---
2017 Powderfall will be in Aspen Snowmass
---
New! Daniel Somalski Memorial Fund!

[Click Here] to learn more!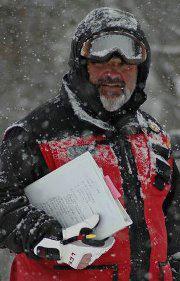 ---
Helmet Safety Video
[Click Here...]
---
Try Our Facebook Page
br>
---



Upcoming Events
Date(s)
Event Type
Region
Location
Contact
Sep 25, 16 to
Sep 25, 16
REFRESHERS
Southern
Villa Olivia, IL
Harry Rempert 847-910-5112
OEC
Sep 25, 16 to
Sep 25, 16
REFRESHERS
Southern
Four Lakes - Lisle, IL
Lew Gerardi 708-609-0472
Oct 01, 16 to
Oct 01, 16
REFRESHERS
North Central
Marquette
Anna Aldrich anniemae1966@hotmail.com
Chair Evac Refresher
Oct 01, 16 to
Oct 01, 16
REFRESHERS
North Central
Pine Mountain
Jay Van Zeeland jay@pinemountainskipatrol.info
OEC Refresher RSVP
Oct 02, 16 to
Oct 02, 16
REFRESHERS
Southern
Swiss Valley, MI
Jeff McElheny moheny2@yahoo.com
OEC
Oct 02, 16 to
Oct 02, 16
REFRESHERS
North Central
Marquette
Anna Aldrich anniemae1966@hotmail.com
OEC Refresher
Oct 08, 16 to
Oct 08, 16
REFRESHERS
North Central
Globe University, Wausau
Doug Borre dougandjoanne@frontier.com
Section 3 OEC Refresher
Oct 09, 16 to
Oct 09, 16
MEETING
North Central
Granite Peak
Marcia Locher rlocher@charter.net
Granite Peak Annual Meeting
Oct 09, 16 to
Oct 09, 16
REFRESHERS
Southern
Sundown, IA
Jeff Hanley jthanley@mchsi.com
OEC
Oct 15, 16 to
Oct 15, 16
REFRESHERS
Southern
Chestnut Mountain, IL
Laura Schauer 563-543-4962
OEC